World School International Forum 2017
in Australia
October 16th - 28th
---


World School International Forum 2016
in Japan
October 24th - November 5th
---


World School International Forum 2015
in Italy
October 19th - 31th
---

World School International Forum 2014
in Russia
September 15th - 27th
---


World School International Forum 2013
in Japan
October 21st - November 2nd
---


World School International Forum 2012
in USA
October 22th - November 3rd
---


World School International Forum 2011
in Italy
October 13th - 26th
---


World School International Forum 2010
in South Korea
October 18th - 30th
---


World School International Forum 2009
in Japan
October 19th - 31st
---
In the News:
Kanto International Senior High School. World School International Forum 2009.
The Daily Yomiuri Tuesday, November 10, 2009.
From the top page please navigate to FEATURES
and then to THE LANGUAGE CONNECTION
for the November 10 article on the hunger banquet
---


World School International Forum 2008
in Italy
October 20th - November 1st
---


World School International Forum 2007
in Japan
October 22th - November 3rd
---


World School International Forum 2006
in Australia
October 15th - 28th
---


World School International Forum 2005
in Tokyo, Japan
October 24th - November 5th
---

---
---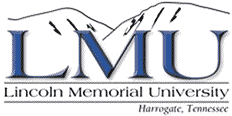 World School International Forum 2002
Hosted by Lincoln Memorial University, TN. USA
---


World School Alumni Newsletter!
---
Ms. Alexandra Balahur, WSS Costache Negruzzi, Iasi Romania. Class of 2000
Lesson Plans based on cross Cultural/Interdisciplinary Skills of the Future
Alexandra wrote a chapter about her experiences in the World School in a book her mother,
Dr. Doina Balahur wrote, entitled: "Childrens Rights Protection as a Principle of Social Work"
Dr. Doina Balahur is a Professor at the Department of Sociology
and Social Work in Al.I. Cuza Univeristy in Iasi, Romania.
Click on the book to read the chapter Alexandra wrote.
---

All About World School Forum 2000